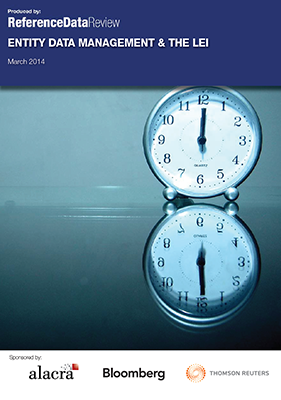 Entity Data Management & the LEI
Just over a year since the Financial Stability Board handed over leadership and direction of the interim Global Legal Entity Identifier System – or GLEIS – to the Regulatory Oversight Committee (ROC) of the LEI the entity identifier is being used for reporting under European Market Infrastructure Regulation.
This report discusses recent developments in the interim GLEIS and remaining elements that must be put in place to create a truly global system, and provides advice to practitioners that must implement LEIs to comply with capital markets regulation. Tim Lind, Pricing & Reference Services, Thomson Reuters, Peter Warms, Head of Product Development for Global Data and Symbology, Bloomberg, and Steven Goldstein, Chief Executive Officer, Alacra offer their insight into the subject.
If you are interested in sponsoring or advertising in one of our handbooks, suppliers guides or special reports, please get in touch with us.