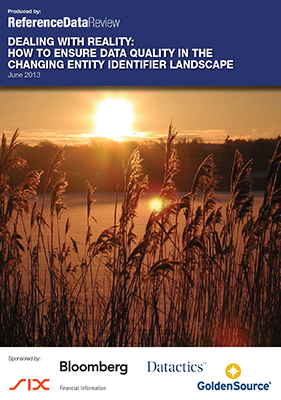 Dealing with Reality – How to Ensure Data Quality in the Changing Entity Identifier Landscape
"The Global LEI will be a marathon, not a sprint" is a phrase heard more than once during our series of Hot Topic webinars that's charted the emergence of a standard identifier for entity data. Doubtless, it will be heard again.
But if we're not exactly sprinting, we are moving pretty swiftly. Every time I think there's nothing more to say on the topic, there is – well – more to say. With the artifice of the March 'launch date' behind us, it's time to deal with reality. And the reality practitioners are having to deal with is one that's changing rapidly.
If you are interested in sponsoring or advertising in one of our handbooks, suppliers guides or special reports, please get in touch with us.