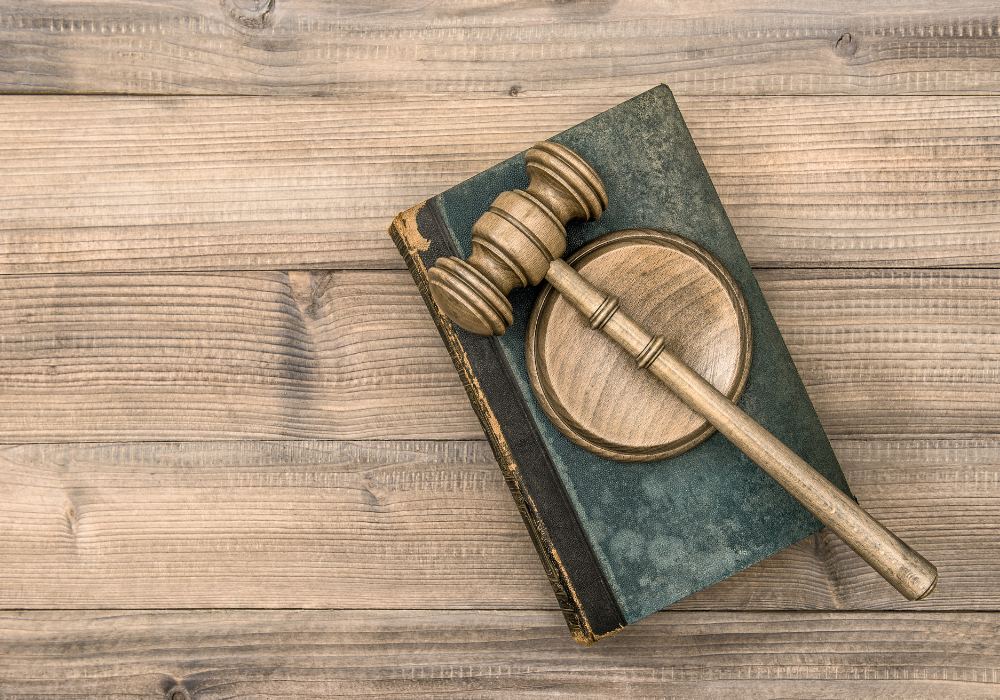 The recent settlement of a long-running legal dispute between Bloomberg and UBS highlights the dangers of omitting to put in place watertight data licensing agreements. The settlement, reached on September 30, 2020, finally put to bed arguments over whether the bank breached redistribution clauses of its licensing agreements with Bloomberg.
The dispute centred on two data licensing agreements and a later addendum that Bloomberg claimed were breached when StatPro bought UBS Delta and continued to use data provided by Bloomberg for the sole use of UBS under the agreements. Bloomberg filed court action on July 12, 2018, asserting four breaches of contract and seeking money damages and injunctive relief to prevent further damages. UBS responded with two motions, one to dismiss the case, the other to dismiss three of Bloomberg's claims.
In response to A-Team Group requests for comments on the case, both Bloomberg and UBS refused to comment.
Court papers in the case of Bloomberg Finance LP vs UBS AG
The court papers describe the licencing agreements entered into by Bloomberg and UBS in 1998. One permitted UBS to use Bloomberg's market data on a fee-per-request basis and the other permitting UBS to download entire Bloomberg data sets in exchange for a monthly recurring fee. Each agreement contained identical restrictions on UBS's use of the licensed data, including a prohibition on redistribution of that data to third parties. The agreements also contained provisions specifying that they were made and entered into in the State of New York and would be governed by the laws of the State of New York.
In 2005, a '2005 Addendum' amended the 1998 agreements to grant UBS limited use of a specified subset of the licensed data within certain applications that UBS had developed that would be made available to third-party UBS clients – most relevant here, a risk and portfolio-management system called UBS Delta. UBS paid Bloomberg an annual fee of $300,000 for the additional usage right.
In April 2017, StatPro, an English provider of cloud-based portfolio management and analytics services, and a competitor of Bloomberg, announced that UBS had agreed to sell UBS Delta to StatPro. The transaction was scheduled to occur over a period of three to five years.
Things started to take a turn for the worse. Bloomberg was concerned that UBS Delta personnel with UBS purchased Bloomberg Terminal subscriptions would become employees of StatPro in violation of the terminal subscription agreements, and that because of StatPro's acquisition of UBS Delta, StatPro would get access to proprietary data Bloomberg had provided to UBS solely for use within UBS Delta.
The company contacted UBS to determine the deal's implications for Bloomberg's data. Over the next several months, UBS confirmed that former UBS Delta employees who had become StatPro employees through the acquisition were still using Bloomberg Terminal accounts licensed by UBS. Although UBS Delta clients could not download the datasets, the app allowed them to extract their portfolio information on the screen, via pdf or excel and to see the end result, a blend of data from various market data suppliers, including Bloomberg, and UBS data sets.
Enough, said Bloomberg and notified UBS that it was terminating the terminal subscriptions UBS had initially obtained for UBS Delta employees. The company also demanded that UBS 'cease and desist using Bloomberg data within UBS Delta or any other application made available to UBS customers or other third parties', 'cease and desist sharing, making available, and/or allowing access to current and historical data by any third party', and 'ensure that all such parties delete and purge any such Bloomberg data'.
Bloomberg exercised its right to audit UBS's use of its data and a demonstration of USB Delta was made by UBS and StatPro at UBS's offices in London. This confirmed that UBS Delta allowed UBS clients to access and download the entire universe of proprietary Bloomberg data made available to UBS under the 2005 addendum, regardless of whether those clients had Bloomberg data licenses that covered the data.
In July 2018, UBS told Bloomberg that it was replacing Bloomberg as a source of data for UBS Delta and expected the move to a new data provider to be completed by August 2018.
More than enough, said Bloomberg. It contended that without appropriate safeguards, the process of migrating the application posed substantial risk of exposing Bloomberg's data to a competitor who may, in turn, use that data to validate or otherwise improve its own data. Despite Bloomberg's requests, UBS refused to confirm that it would delete and purge all Bloomberg data from customer facing instances of UBS Delta and ensure that unauthorised third-party recipients of redistributed Bloomberg data also deleted and purged the data.
Bloomberg filed action against UBS on July 12, 2018, asserting four counts of breach of contract and seeking money damages and injunctive relief to prevent further such damages.
On August 13, 2018, UBS made one motion to dismiss the entire case on grounds of forum non conveniens, essentially where the case was being heard, and a second to dismiss three of the four counts of breach of contract.
The outcome
On December 19, 2018, the case was heard in the US District Court for the Southern District of New York by US District Court judge Valerie Caproni.
UBS's first motion on forum non Conveniens got short shrift, with the judge saying there was no reason to believe that Bloomberg's choice of forum was illegitimately strategic or tactical. An argument that the data licencing agreements referred to the courts of the State of New York rather than the US District Court was also dismissed.
The judge stated: "As far as the court can tell, Bloomberg sued UBS in the Southern District of New York because it is Bloomberg's home district, because UBS is amenable to suit here, and because the suit seeks to vindicate contractual rights entered into in the State of New York and governed by New York law."
The second motion fared no better. Taking into account the terms and wordage of the initial agreements and addendum, UBS's challenge to count one of the complaint that states a claim for breach of contract based on USB's unauthorised redistribution of Bloomberg's proprietary data to UBS Delta clients failed.
Among many arguments, USB said that the very terms of the agreements 'expressly permit access to and distribution of Bloomberg data' and that the addendum allowed the bank to use Bloomberg data within certain UBS developed applications, including UBS Delta, where such applications are designed to facilitate transactions with UBS.
The judge countered: "It is unclear, however, how that language authorised UBS to deliver Bloomberg's proprietary data to UBS's clients in a format in which those clients could download or otherwise extract the data at will, as Bloomberg specifically alleges. Indeed, Paragraph 8's text [on using data within UBS Delta] cuts exactly the other way, authorising UBS to use the data 'within' UBS Delta and not in a way that would either obviate the need for UBS Delta clients to subscribe to Bloomberg directly or cause UBS Delta to compete with Bloomberg's data subscription business. Authorising UBS Delta clients to download Bloomberg's data, including not only 'reference data associated . . . with those users' actual portfolio holdings', but also 'the entire universe of Bloomberg reference data made available to UBS under the 2005 Addendum', goes well beyond using the data 'within' UBS Delta to facilitate transactions with UBS.
UBS's challenge to Blomberg's second count, which states a plausible claim for breach of contract based on the bank's alleged unauthorised use of Bloomberg's proprietary data to compete with Bloomberg, also failed to get off the ground.
The global agreements allowed UBS to use and disseminate to its customers a limited amount of data and prohibited UBS from using, transferring, distributing or disposing of the data in any manner that could compete with Bloomberg's business.
Bloomberg stated that 'by charging UBS customers to access a system that allows the downloading of proprietary Bloomberg data, UBS effectively competed with Bloomberg's data licensing business'. The judge noted that 'a UBS client who can download the entire universe of Bloomberg reference data made available to UBS under the 2005 Addendum has little reason to pay for a separate subscription to receive that data directly from Bloomberg', and concluded, 'If that is not competition, then it is unclear what is'.
The banks' challenge to Bloomberg's fourth complaint of a breach of contract based on UBS's unauthorised exposure of its data to competing data vendors was also dismissed.
This resulted from UBS's announcement that it would move UBS Delta to a different data provider. Bloomberg said this would likely expose its data to use by the new data provider, violating the initial agreements that said UBS would not permit the data to be used in any way not specifically authorised by Bloomberg.
The judge denied this final challenge on the basis of UBS's refusal to confirm whether it was purging or otherwise safeguarding Bloomberg's data from competing data providers, and Bloomberg's explanation of the damage it could suffer if the data were exposed to other data providers.
UBS filed a counterclaim in January 2019, claiming that its use of the data was above board and that by 'acting arbitrarily and/or irrationally in 2018', Bloomberg was out of line. The bank alleged that Bloomberg was the one to breach a data license agreement after it threatened to shut down services to UBS over fears that its data was being shared with StatPro.
The saga ended late last month, when the companies stated in a joint letter to the judge that 'The parties have reached an agreement to resolve their dispute'. Terms of the settlement were not disclosed.