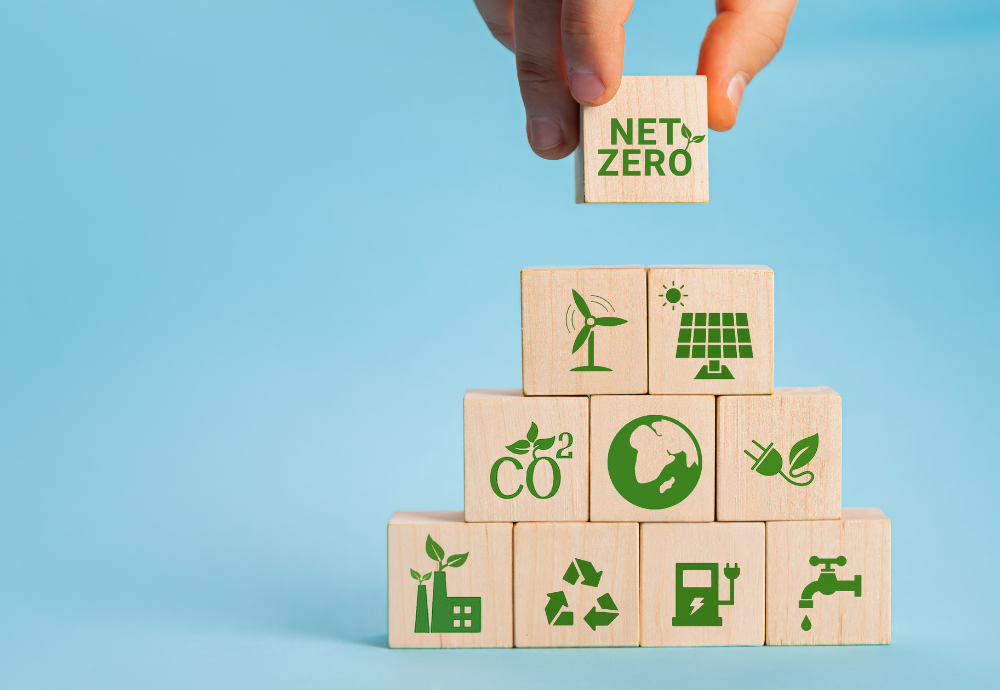 The absence of standard global reporting structures has long been seen as an impediment to the effective allocation of resources into ESG-themed projects and products by financial institutions.
Now they are finding similar handicaps as they try to navigate the net-zero transition space, according to a report by leading greenhouse gas reduction framework setter Science-Based Targets Initiative (SBTi).
Data providers including ISS ESG, Bloomberg and MSCI are busy creating proprietary tools to help clients measure and track portfolios' net-zero transitions. But in a paper published this week, the SBTi called for a unified approach to setting net-zero goals. Without one, the climate-mitigation goals of the Paris Agreement could be missed.
"Financial institutions are using a combination of different strategies to decarbonise their portfolios and invest in new climate solutions such as renewable energy and carbon dioxide," the SBTi states in a paper entitled Foundations for Science-Based Net-Zero Target Setting in the Financial Sector, which was published this week.
"However, without a common understanding, today's varied net-zero target-setting landscape makes it difficult for stakeholders to compare goals and to evaluate whether the measures being taken by financial institutions are sufficient to achieve a global net-zero economy in line with limiting global warming to 1.5 degree this century."
Among the recommendations put forward in the paper is a tightening of metrics used to gauge and track net-zero strategies. Among them it calls for data on absolute emissions, carbon intensity and the use of climate scenario analysis.
"Not all metrics can be used to credibly track progress towards net-zero," the paper stated. "Metrics should ideally enable a clear understanding of what parts of the portfolio are aligned and which are not, helping to drive an engagement-first approach."
Paris Agreement
The SBTi, which promotes the use of goals-focused strategies to cutting emissions among companies, has produced a draft of what it claims will be the world's first standard to help investors and banks define and set net-zero targets. It seeks to provide a "conceptual foundation" from which rules guiding this growing sector of the ESG space can be drawn.
It suggests that two conditions must be met for net-zero targets to achieve their goal: Financial institutions must align their financing with pathways that limit global warming and they should also seek to eliminate residual emissions by financing projects that remove an equivalent amount of carbon dioxide (CO2) from the atmosphere.
The paper calls for net-zero standards to closely follow the aims of the Paris Agreement, which was adopted in 2015, and lays out the pathway to limiting climate change through the use of private and public money. The agreement urges that companies phase out carbon-emitting activities and adopt low-carbon alternatives to achieve carbon-neutrality by 2050.
The SBTi paper was based on work it carried out in 2020, which led to the publication of guidelines for financial firms to set near-term science-based targets to cover their investments and lending portfolios. That was followed last year by publication of its own Corporate Net-Zero Standard aimed at companies. This second paper is targeted squarely at financial institutions.
"Financial institutions are critical players in driving real-economy emissions reductions through investments and lending activities," said SBTi Chief Executive Luiz Fernando do Amaral. "There are signs the sector is embracing this responsibility. Immediate action is already possible for short term science-based targets. However, when it comes to net-zero, there is little understanding of what it means for the finance industry."
Pro-Active Data Firms
Companies and the financial institutions that fund them have been pro-active in drawing up net-zero strategies, helped by data provided carbon tracking technology developed by companies including Planetly and Plan A.
The transition concept has taken off in recent years as European regulations have inculcated the Paris Agreement into its primary goals and as governments and industry groups have begun the process of publishing their own net-zero pathways.
According to the Glasgow Financial Alliance for Net-Zero (GFANZ), a coalition of more than 450 banks, asset managers and other financial institutions representing more than US$130 trillion, about 90 per cent of all global emissions and GDP are covered by net-zero commitments.
The huge scale of the net-zero objective was laid out in a report by McKinsey, which stated that it $9.2 trillion of spending on physical assets would be required annually to meet the 2050 target. That's $3.5tn more than is currently spent.
The SBTi's draft proposals include the use of carbon credits and carbon removal strategies and urges data providers and other financial services to support efforts to establish new standards.
The organisation plans to set up a net-zero expert advisory group and hopes that among the next steps in the process will be the establishment of definitions of what it means to be net-zero and what mitigation strategies can bring it about.
Subscribe to our newsletter