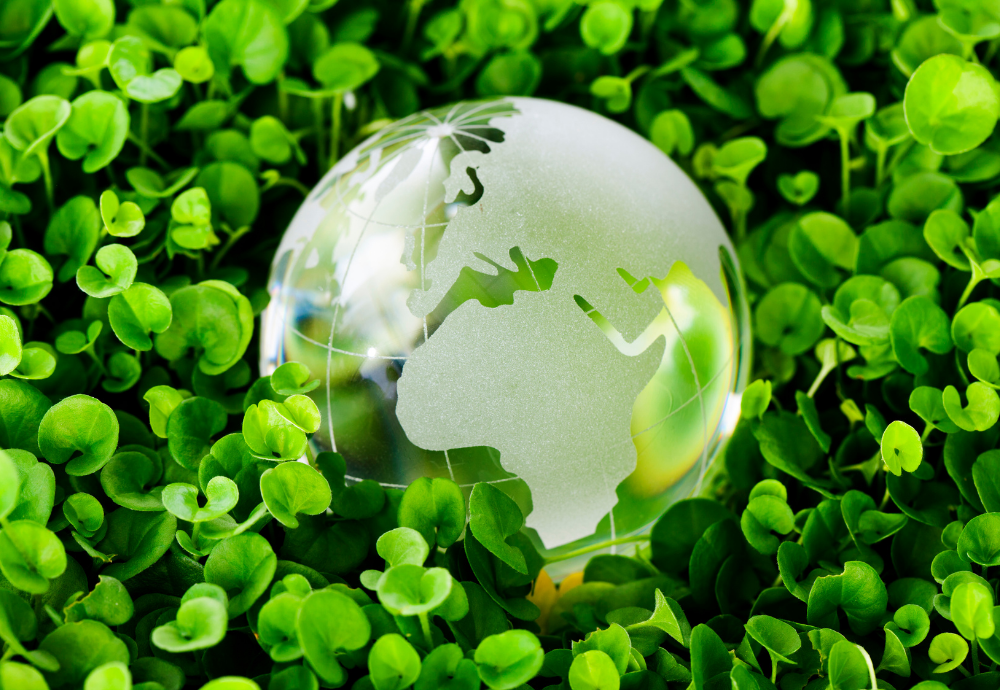 Property data intelligence and carbon accounting company Deepki is looking to boost its data and technology capabilities after raising €150 million (US$165m) in its latest funding round.
The London- and Paris-headquartered company is on the scout for acquisitions among internet-of-things (IoT) and other data-gathering technologies to help bolster its emissions monitoring and reporting service for real estate investors. Co-Founder and Chief Operating Officer Emmanuel Blanchet said Deepki was looking primarily in Europe for targets.
"Capturing more data is part of that roadmap," Paris-based Blanchet told ESG Insight. "We clearly are now of a size where to grow faster we need to acquire some companies, and with some of the technology that we need, it will be faster for us to acquire companies involved in IoT or other features that we don't have but will need in the coming years."
Formed in 2014, Deepki claims to be the only company in the world to offer a full ESG data intelligence platform for the real estate industry. Its SaaS platform gathers data from utility meters, utility suppliers and tenants' enterprise resource planning (ERP) systems to provide asset owners and investors with a picture of their investments' greenhouse gas emissions. The data is aggregated and analysed by Deepki's systems then presented at portfolio level so that investors can build their climate risk management strategies and disclose relevant emissions data to regulators.
The platform combines Deepki's proprietary data with open source data such as transport links and other risk assessment data – on factors such as such as flooding and landslides – to help asset owners establish the ESG performance of their portfolios. Additionally, clients can use the platform's analytical capabilities to examine a third-party property's performance before making an acquisition. In that case the client would need to source the data.
Blanchet said the service is vital to real estate and multi-asset investment strategies because asset owners already are having difficulty attracting interest to properties that have poor carbon performance records. Deepki's UK head Katie Whipp was cited as saying earlier this year that two-thirds of British institutional commercial real estate investors were seeing lower rental and capital values on their portfolios because of their property assets' poor sustainability records.
That will only get more difficult to manage as regulations are toughened, Blanchet said.
"ESG is clearly part of the real estate business," he said "In a few years, if you own a building that is not compliant or that is not at the right level of performance it will be a financial risk because you won't be able to rent it or to sell it. And that's new for the real estate industry."
New Hires
The latest cash injection was led by venture outfits One Peak and Highland Europe. Bpifrance and Revaia also participated. Deepki now counts as clients AEW and Tikehau in France, Generali RE and DeA Capital in Italy, Allianz Real Estate and Warburg HIH in Germany as well as Azora Capital and Neinver in Spain. The company says it has doubled in size each year since 2019 and now oversees about 150 properties throughout Europe.
The proceeds of the recent funding round will also be used to add 200 new hires to Deepki's 150-strong workforce and strengthen its position in Europe before expanding into the US. Blanchet sees scope for the company's services in the so far untapped American market following the Securities and Exchange Commission's (SEC)  recent announcement of climate-related disclosure requirements for financial institutions.
The built environment accounts for 30 per cent of all greenhouse gas emissions globally and 40 per cent of all energy use, according to the United Nations. A quarter of that comes from the construction phase of a property's development and the rest from its tenants' and owners' use of energy, water and other activities. More is released during refurbishment programmes. A World Economic Forum report last year recommended asset owners take a data-led approach to monitoring and mitigation to address the assets' emissions problem.
Blanchet argues that ESG performance monitoring has become a key part of the real estate sector by necessity because the property itself is the asset owner's only revenue earner.
"For example, when we talk about a retail company, yes they will manage and follow their carbon footprints, but their objective is still to sell food or sell goods," he said. "In real estate this is not the case. When we are talking about the financial risks that are at stake, ESG is one of them."
While Deepki provides its services to owners and tenants of existing buildings, it still takes into consideration a property's "embedded" carbon – that which had been generated in its construction and will be released when it is demolished. The company maps individual property performance data to owners' portfolios, and provides analytics to give a periodic gauge of key KPIs.
Blanchet said that there remain gaps in the data record because it's difficult to gather all data about a building without using advanced techniques. The new funding is hoped to help plug some of those holes through the use of new data sources, such as satellite imaging, to bring together information on energy loss as well as the impact of building materials on a property's ESG performance.
"We need to have that data because it's not so easy" for building managers to obtain it, he said. "For one building, maybe yes, but to have that at the scale of the portfolio it's not so easy. So, we have to get as many of these data sources as possible."
Subscribe to our newsletter