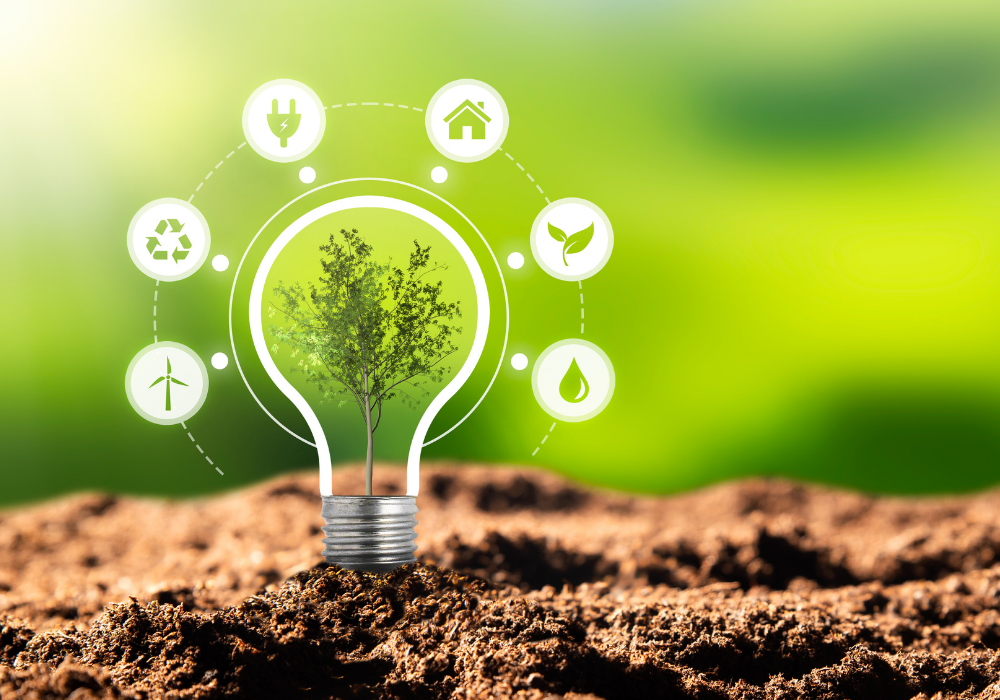 The pressure for financial companies to get their ESG data capabilities in order is mounting from clients and regulators as private capital takes centre stage in the fight against climate change and social division.
These issues and many more will be discussed by leading data vendors and managers as well as financial institutions when they gather for the inaugural A-Team Group ESG Data & Tech Summit in London next week.
The one-day in-person event will feature a list of prominent figures on all sides of the ESG data market, including Jason Channell, Managing Director, Head of Sustainable Finance, Citi Global Insights, who will deliver the keynote fireside chat with A-Team President and Chief Content Officer Andrew Delaney.
The United Nations' COP26 climate summit in Glasgow last year shone an intense spotlight on the world of finance and the role it can play in addressing the world's problems. The coming together of more than 450 banks and other institutions under the Glasgow Financial Alliance for Net Zero (GFANZ), with a potential war chest of US$130 trillion, highlighted how private capital could fund projects like solar and wind farms to replace fossil fuel-sourced energy as well as food-tech projects that can help bring nutrition to starving communities.
ESG Data & Tech Summit
But it also highlighted the structural problems that need to be overcome to ensure that capital is directed to the right places. The creation of the International Sustainability Standards Board (ISSB), for instance, illustrated how far we remain from setting a universal blueprint for providing the information investors need to identify where their money can be best placed – and avoided.
With such steep hills to climb it can feel like the ESG space will struggle to provide that transparency. But the task feels lees daunting when we consider that in less than a decade, sustainable or green investing has been transformed from a side hustle to one of the fastest-growing sectors in capital markets, one that's set to lock in an estimated $50 trillion-plus of capital by 2030.
CU: JOIN US AT THE ESG DATA & TECH SUMMIT
One of the key features of the ESG space in the past couple of years has been the creation of regulations covering the reporting of companies' sustainability performances. They're seen as vital for offering investors accessible, unbiased and comparable information to help guide their portfolio and risk management processes.
The European Union has led the way with the creation of its Sustainable Finance Disclosure Regulation (SFDR), which is placing increasing obligations on financial institutions to provide visibility into the ESG impacts of their own activities and those of the companies and projects in which they invest.
The complicated nature of the regulations, the patchwork application of them around the world and the lack of a standardised reporting formula means compliance will require accurate and broad data feeds, something that many companies have yet to address.
SFDR is far from fully implemented, with the next stage of its development set to come into force early next year. It will herald further changes to other ESG rules and the introduction of new ones, in particular the Social Taxonomy. This aspect of regulation may prove problematic, said Martina Macpherson, Board Member, of the Network of Sustainable Financial Markets.
"In the last five years in particular to harmonise standardisation efforts for reporting – be that through the corporate reporting dialogue on the normative side, and, of course, the increasing focus on regulatory efforts – we have to be very careful now that we are not multiplying the reporting fatigue, and ultimately creating additional layers of aggregate confusion," Macpherson, who will be speaking on the subject of regulations in a summit session, recently told ESG Insight.
There is also concern that regulators have so far concentrated too much on one aspect of ESG – countering climate change; the E in ESG. The EU has sought to address this with the recent announcement that it had formulated the Social Taxonomy to offer a pathway for companies to report on their performance on issues including labour conditions, human rights violations and anti-money laundering.
"I think there's so much debate around E already that I really see this might threaten the bigger project and the wider scope, also including some of the S issues," added Macpherson.
With consistent, good-quality data key to meeting regulatory and client demands, the establishment of a strong ESG strategy is going to be crucial to companies, whether they are yet to begin their ESG journey or already have processes in place.
ESG is still a young discipline and the data, like the rules governing its use, is always changing. That means data vendors will be continually onboarding new datasets and their clients will have to make key decisions on an ongoing basis.
"ESG is very much a topical problem today, an industry problem, that pretty much everyone from asset managers and banks to insurance firms are trying to solve for," Rinesh Patel Global Head of Financial Services at Snowflake, told ESG Insight recently.
Patel said one of the most important challenges for companies is integrating ESG data with traditional financial data. ESG information is usually unstructured, and in need of mastering and cleaning to be used alongside price, reference and other financial datasets.
"If you think about the problem of ESG it's a lot of data coming together and a lot of analysis that needs to be undertaken to be able to get to an answer," added Patel, who will be among speakers at an afternoon session looking cloud-based data management.
Subscribe to our newsletter