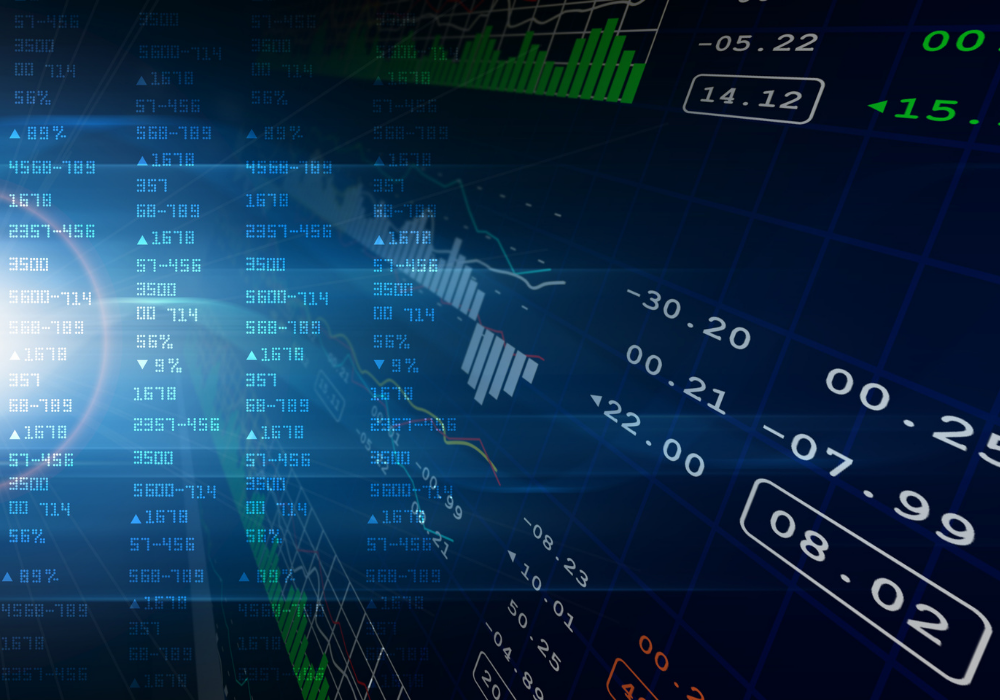 Transaction reporting is demanded of financial institutions by multiple regulatory regimes, with the goal of detecting suspected market abuse or money laundering. To comply, firms need to ensure their systems are able to deliver complete and accurate information about the financial instrument traded, the firm undertaking the trade, the buyer and seller, and the date and time of the trade to be reported to the regulatory authority.
Transaction reporting is not to be confused with trade reporting, which is conducted in real time for the purpose of ensuring transparency and fairness in the market and made public, while transaction reporting can be done in T+1 days and the information is not made public.
Transaction reporting software solutions are crucial to complying with several capital markets regulations, such as MiFID II/MiFIR, EMIR, REMIT and SFTR in the UK and Europe; CAT/OATS and CFTC reporting in the US; and regulations mandated by MAS, ASIC and HKMA in the APAC region.
RegTech Insight has collated a list of the top transaction reporting solution providers to consider in 2022, based on our own research as well as entries to our 2021 RegTech Insight Awards Europe and RegTech Insight Awards APAC that received the most votes from our readers.
IHS Markit – Winner of Best Transaction Reporting Solution (for MiFID/MiFIR/EMIR) in the 2021 RegTech Insight Awards Europe
IHS Markit's transaction reporting solution for MiFID II achieves compliance with a complete lifecycle regulatory reporting management service that uses standardized processes for data control, exception management, audits and reporting.
Benefits of its solution include a short time to market, reduced delivery costs, peer group expertise, transparency and control, and a guarantee to keep pace with future regulatory changes. The service creates a central transaction hub of all required data points and supports reporting to regulators, client repositories, and best execution providers. It also includes all the aggregation, matching, augmentation and data governance functionality needed to report the transaction, legal entity, personnel and reference data required under MiFID II.
Bloomberg – Winner of Best Transaction Reporting Solution in the 2021 RegTech Insight Awards APAC
Bloomberg offers a complete suite of solutions to meet evolving regulatory trade and transaction reporting. Its regulatory reporting solutions can be easily integrated into a firm's workflows via standard APIs or with Bloomberg's own order management, execution and confirmation solutions.
Regulatory Reporting Hub (RHUB) offers integrated, end-to-end reporting across a wide range of regulatory regimes, including MiFID II, SFTR and TRACE.
The company's RegTek Assurance provides a comprehensive control framework for firms, designed to provide clients with transparency and regulatory intelligence for quality reporting. It also allows firms to identify and remediate errors and omissions and monitor accuracy via an eligibility engine and regulation-specific reconciliations. It provides coverage of CFTC (DFA), MiFIR, EMIR, SFTR, HKMA, MAS, ASIC, JSFA & BOI.
ACA Compliance
ACA Compliance's Regulatory Reporting Monitoring and Assurance Support (ARRMA) blends technology with specialist consulting oversight to help firms quickly identify changes that would otherwise require internal resources. The ARRMA solution not only analyses transaction reports that are generated, but also adds independent consulting expertise and oversight, providing practical remediation support. Boasting identification of errors in 97% of firms reviewed across 30 error types, ACA's service helps firms not just identify errors, but also fully understand why reports are wrong and how to correct and prevent future occurrence.
Adenza (formerly AxiomSL)
Adenza provides transaction reporting solutions through Regcloud, ControllerView Platform and Solutions in a SaaS Ecosystem. This, it says, is comprehensive transaction reporting for global requirements with a regime-agnostic exception management capability.
Key benefits of the solution include enabling connectivity support for multiple repositories, optimizing infrastructure and resource burdens, automatically identifying all in-scope transactions and producing regulatory reports.  It also has the capability to facilitate visibility of all end-to-end life cycle reported trades, all within user-friendly dashboards.
AQMetrics
AQMetrics's transaction reporting solution automatically manages, processes and reports data within a single platform to meet risk, compliance and regulatory needs. This all-in-one platform automates data management with APIs, data validation and reconciliation. Easy to use dashboards handle third-party reporting with one single source of data, automated rules monitoring, and an audited alerts and reports workflow.
AutoRek
AutoRek meets the challenges of MiFID II transaction reporting with a robust, automated control framework that supports ongoing compliance. Its solution performs data integrity and validation checks and creates a 'golden source' of data ahead of reporting. The platform loads the data directly from source systems, enabling transactional and static data to be consolidated in a single repository. The software then verifies the completeness and accuracy of transactions and categorises and prioritises issues as they arise.
Key benefits include a robust control environment, automated workflow, direct link to your Approved Reporting Mechanism (ARM), MiFID II compliance and a single, centralized repository that is fully scalable to support company expansion. It reduces risk of over/under reporting, handles post reporting reconciliations and includes comprehensive audit trails.
CSS (Compliance Solutions Strategies)
CSS's transaction reporting solution is based on a centralized, multi-regulation platform with integration into existing source systems and platforms, normalized, consolidated transaction data using an RBOR, and future-proof reporting across MiFID II, EMIR, SFTR and MMSR. It is an agnostic platform that converts client data into the formats required by ARMs under MiFID II and has the capability to consolidate transaction data and static data to secure complete reporting.
deltaconX
A single platform that streamlines transaction reporting by unifying regulatory compliance, deltaconX is a multi-regulatory platform that offers capabilities in exception management, data management and reconciliation management on declared transactions.
Benefits include a cost-efficient SaaS platform with automated data validation, and unified processes in a high security, always compliant solution.
eflow global
TZTR Transaction Reporting from eflow global provides reporting solutions for MiFIR, EMIR and SFTR with three-way reconciliation, response handling, automation submissions and field-by-field editing. The reporting workflow includes six key steps: data upload, data enrichment, data validation, report publication, RTS 22 reconciliation, and issue flagging.
Gresham
Gresham's Clareti platform offers cloud-native as well as on-premise solutions, allowing flexibility and self-service. An all-in-one solution, it gives real-time insight and a complete view of all client data to ensure accurate, validated and complete transaction reporting. Self-service onboarding automates processes quickly, and auto-categorisation quickly identifies the root cause of reconciliation breaks to resolve issues faster.
Hexaware
Hexaware's transaction reporting solution is a comprehensive transformation framework to streamline inaccurate reporting across all major regulations. It leverages cloud-based technologies, is cost-effective, and reduces 40% of manual efforts. Using a holistic view, Hexaware is a one-stop solution with data aggregation, and timely and accurate transaction reports to respective TRs, ARMs, regulatory reporting vendors and regulators. Exceptions management and reconciliation is done at a single point, enabling data multi-purposing and delivering cost savings as well as faster time-to-market due to solution accelerators and in-built components like regulatory plug-ins, taxonomy, validations and mapping rules.
Kaizen
Kaizen's ReportShield quality assurance services for transaction reporting include accuracy testing, advanced regulatory reconciliation, and a regulatory reporting control framework designed by regulatory reporting specialists to promote complete, accurate and timely reporting.
Accuracy testing features independent testing of all reporting for accuracy, validity and timeliness, combines the expertise of regulatory specialists with advanced technology, tests for MiFID II transaction reporting and supports compliance for MiFIR, EMIR, DFA, HKMA, ASIC and other G20 reporting regimes. Advanced regulatory reconciliation functions to identify mismatches of data are tailored to specific formats and native values of your systems, and give full visibility of reconciliation issues.
LSEG/UNAVISTA
UnaVista's TRADEcho is an affiliate of London Stock Exchange Group and has been approved to operate as an ARM. London Stock Exchange has been transaction reporting since 1989, and in 2010 created UnaVista Transaction Reporting to provide a flexible, wide range of interfaces as well as improve validation.  As a one-stop system for all transaction reports, UnaVista assists with the process by enabling firms to reconcile between their own back-office data, the data held by UnaVista, and the data held by the NCA. Created to improve transparency, cost of middleware and improve workflows, UnaVista can be used to monitor trends within transaction reporting, allowing identification of where errors are recurring.
MarketAxess
MarketAxess provides a single platform to assure compliance for all transaction reporting regulations. Boasting a rules engine that ingest formats and filters raw transaction data into MiFID, EMIR or SFTR reports, MarketAxess ensures report enrichment and natural person reference data solutions.  With online, self-directed access to five- to seven-year historic transaction reports and the ability to quickly identify exceptions, address data quality issues and retrieve data, the solution has proven to be robust during recent volatility spikes.
Qomply
ReportAssure, Qomply's transaction reporting platform, performs quality assurance, accuracy, timeliness and completeness checks for transaction reports for MiFID, MiFIR, EMIR and SFTR. Its diagnostic auditor is powered by a proprietary assurance engine that checks every piece of every transaction report data for accuracy using a sophisticated matrix of rules and accuracy checks. The tool offers a straight-forward interface and a streamlined API enabling market participants to either use it as a stand-alone product or integrate it with their existing infrastructure.
Regnology
Regnology's transaction reporting solution, Abacus Transactions, is a compact solution specifically designed to meet the requirements of transaction-based regulatory reporting. It consists of several reporting modules that cover different regulatory frameworks, and allows each module to be used separately or in any combination with other modules. The product flexibly connects to multiple source systems and offers a high level of efficiency and automation, facilitating timely report submissions on a daily basis, enhanced data quality and consistency, as well as error reduction.
Steeleye
After capturing all MiFID II transaction reporting data, ensuring it is cleansed, mapped and accurately indexed, Steeleye's MiFID II Transaction Reporting Eligibility Calculator determines which trades are in scope for transaction reporting and reportable trades are automatically used to compile daily transaction reports, ready to send to an ARM at the click of a button.  All submitted reports are validated against the MiFID II transaction reporting criteria, throwing back any rejections for easy correction.
TRAction
TRAction's transaction reporting solution removes complicated onboarding work for clients by working directly with an ARM. Aimed at freeing up internal resources, reducing infrastructure costs and improving overall cost efficiency, TRAction acts as an intermediary between regulated financial firms and licensed ARMs. Onboarding offers an easy transfer of data, a high level of expertise from a company dedicated to trade and transaction reporting, and a friendly team of experts.
Wolters Kluwer
Wolters Kluwer's OneSumX for finance, risk and regulatory reporting suite is an all-in-one, integrated platform allowing a complete picture of an enterprise's risk profile. Delivered both on-cloud and on-premises, it improves accuracy, timeliness, quality and efficiency of reporting processes, as well as agility to respond to future change in reporting requirements by consolidating regulatory data in one location.
Subscribe to our newsletter