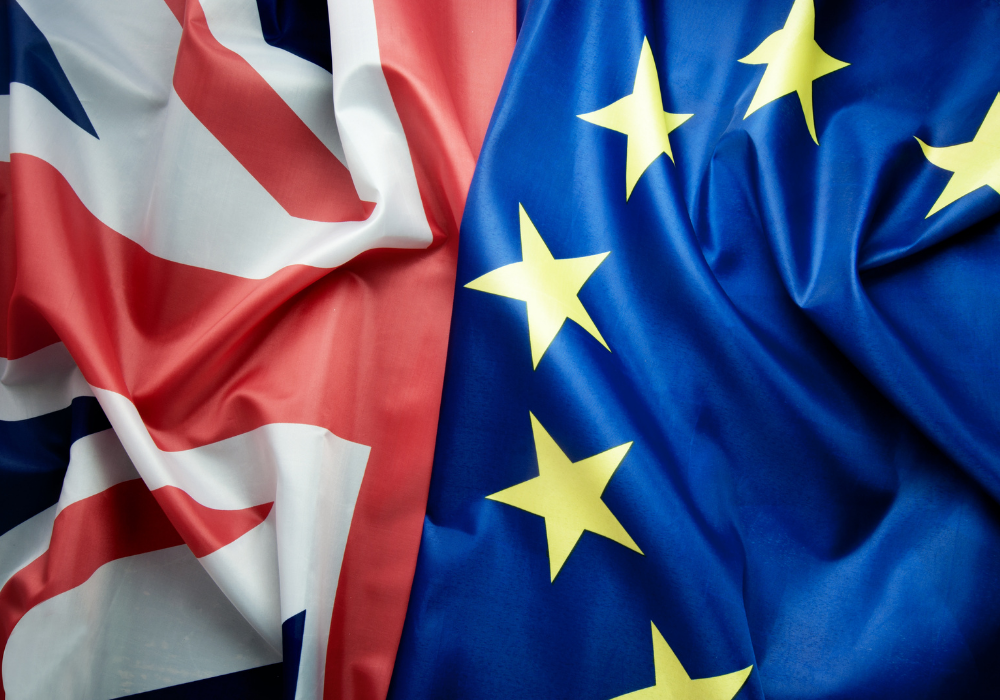 Things might be up in the air at the moment around Brexit negotiations, but the UK financial regulators have made it very clear that firms must be ready for the final deadline on December 31, 2020 or risk facing the consequences. Firms that don't prepare in advance for the changing regulatory environment could face tough enforcement action.
The problem is, that no one actually knows what's going to happen yet. And given that Brexit trade talks are still ongoing, firms are still facing worrying levels of uncertainty around what exactly will be expected of them, and what the outcome of the final negotiations will be.
"What we do know is that the existing passporting regime for UK firms offering their services inside the EU and current regulation around transaction reporting will change on December 31," says Martin Lovick, Director at ACA Compliance Group. "With just four weeks to go, firms with any reliance on either existing requirement must act now. It is possible that enforcement action will be taken if firms cannot prove that any reasonable steps towards compliance were taken ahead of the deadline.
"More generally, the FCA will not accept the excuse that the UK/EU trade talks have not been concluded – they expect you to have considered a range of scenarios from these negotiations and taken these into account in guaranteeing that the provision of services to your clients will not be disrupted."
From 11pm on December 31, onshored legislation will apply in the UK. 'Onshoring' is the process of amending legislation and regulatory requirements so that they work in a UK-only context, including EU legislation that will form part of UK law by virtue of the European Union (Withdrawal) Act 2018.
The onshoring process means that there will be some areas where the requirements on firms and other regulated persons have changed. To help firms adapt to their new requirements, the Treasury has given UK financial regulators the power to make transitional provisions to financial services legislation for a temporary period – known as the Temporary Transitional Power (TTP).
But this doesn't cover every eventuality. There are a number of key requirements where the TTP does not apply, and the FCA has explicitly stated that firms "must prioritise these for compliance before the end of 2020."
Transaction reporting requirements under MiFID II will also change: including connected obligations such as the requirement to submit financial reference data, the need for trading venues to transaction report for transactions on their venues by their EEA members, and the need for EEA firms in the temporary permissions regime who operate through a UK branch to start transaction reporting to UK regulators.
EMIR and SFTR obligations are another immediate concern. All firms and central counterparties (CCPs) that enter into derivatives transactions in scope of EMIR, or securities financing transactions in scope of the SFTR, will be required to report the details of those transactions to an FCA-registered Trade Repository (TR). TRs will also be required to provide the relevant UK authorities with access to that data, meaning that the TTP will not apply to onshoring changes for firms, to CSDs or CCPs subject to the reporting obligation under the onshored SFTR regime, or to the onshored requirements for TRs.
Under the new Market Abuse regime, issuers that have securities admitted to trading or traded on UK markets will have to submit information to the FCA regardless of any existing obligations under EU law to provide this information to an EU authority, while anyone professionally arranging or executing transactions will also be required to report Suspicious Transaction and Order Reports (STORs) to the UK authorities.
It's a big job, on a big scale, and the regulator has indicated that it intends to act with leniency in the first instance. "We are conscious of the scale, complexity and magnitude of some of the changes listed on this page, and so we intend to act proportionately," said the FCA this month. "This means that we do not intend to take enforcement action against firms and other regulated persons for not meeting all requirements straight away, where there is evidence they have taken reasonable steps to prepare to meet the new obligations by 31 December 2020."
However, this relaxed attitude will not last forever – and at the very least, firms must be able to prove that they have taken steps to meet the new requirements, if they are to expect tolerance.