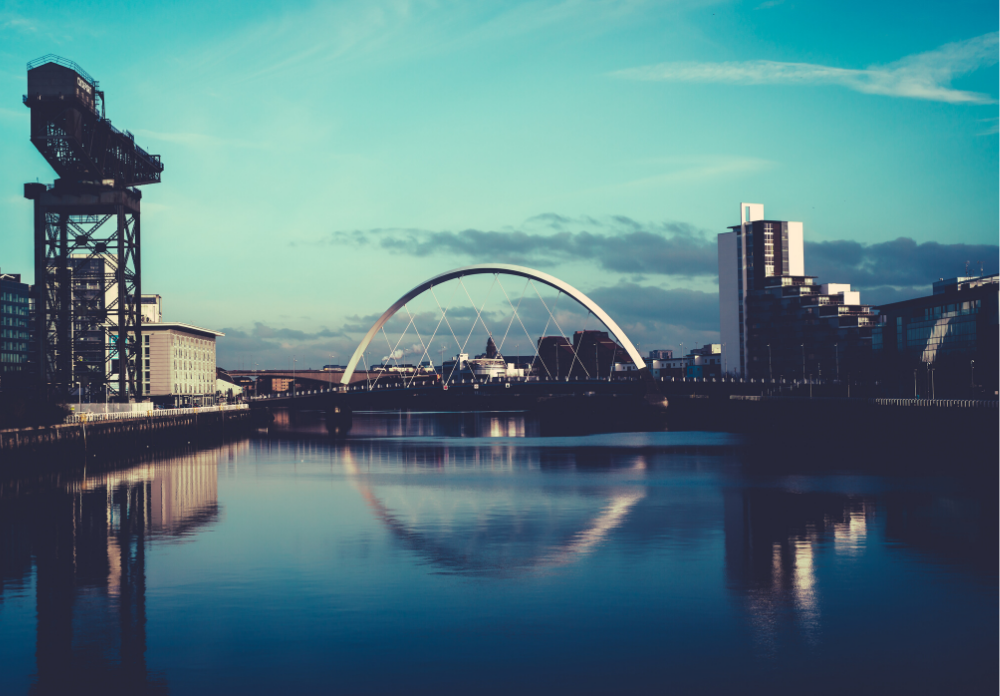 Following an earlier attempt in 2019 that fell at the final hurdle, Glasgow-based cloud computing and global infrastructure services company Beeks Financial Cloud has finally snapped up trade analytics specialist Velocimetrics for a cool £1.3 million, in a deal announced yesterday.
The initial acquisition amount was split between £700,000 in cash and £600,000 in equity, although the deal has a total value capped at £4.2 million, based on revenue targets over the next two years.
Beeks has had its eye on the performance analytics provider for some time, and although its first attempt last year failed, this time round the Velocimetrics real-time analytics and cloud products are likely to represent a significant addition to its offerings to clients. On the other side of the fence, Velocimetrics will benefit from the global reach of Beeks' multiple data centres in USA, UK, France, Germany, Singapore, and Hong Kong.
The analytics firm, which picked up the intellectual property rights of TS-Associates' TipOff and Application Tap network monitoring and analysis products following the latter's collapse into administration back in 2014, has had a strong run over the past couple of years – including the launch earlier this year of its new stream2cloud technology, a cloud-based capture and analytics solution that claims to reduce the cost of providing real-time monitoring and data capture from multiple locations by 50–90%, which added an additional sweetener to the deal.
"Although these are challenging times, the sell-side is actually loving the volatility right now, so our customers are making money and the demand for our services is higher than ever," Beeks CEO Gordon McArthur tells TradingTech Insight. "Chaotic markets bring volatility which brings revenue – but a lot of systems are also currently under stress, and once things calm down banks are likely to review their infrastructure systems, which could bring even more business."
Beeks is first and foremost an infrastructure-as-a-service firm, with a huge infrastructure estate globally including 15 data centres worldwide – and Velocimetrics represents a valuable overlay to its core services. "The software that they bring to the table, laid on top of our bread and butter infrastructure hardware, will reduce time to market and reduce complexity for customers looking to adopt trade analytics and monitoring capabilities," explains McArthur. "The barriers in this space are cost and complexity, and by combining our products we can take away a lot of that pain for customers which is very appealing in terms of market potential. It is very much a question of two plus two makes five – bundling the two products together achieves something more than the sum of their parts for our clients."
The acquisition is an investment play for Beeks, with Velocimetrics continuing to operate as a distinct entity while CEO Steve Colwill will join the Beeks Group operations board with special responsibility for product development and mergers and acquisitions. The plan, according to McArthur, is to take the entire existing team and supplement it, complementing it with new resources – and TTI has learned that the firm has already hired several new developers to work on building out the product. The goal is to integrate the Velocimetrics offerings into the Beeks model and launch a SaaS version of their solutions, widening the addressable market for their offering into mid-tier institutions and making it applicable to the firm's existing 200+ institutional customers.
"We are seeing a growing demand for private cloud infra in both the trading and non-trading environment in the financial markets. This deal has allowed us to be the only vendor in the world to provide a real-time public/private data analytics stack, it really sets us apart."
Velocimetrics is the fourth acquisition for the Beeks group, which has been around for eight years and grown every quarter it has been in existence (with average annual growth of around 30%). The onus is therefore strong to maintain that order of magnitude – so does the firm have its eye on any other potential targets? McArthur is cautious, but doesn't rule it out.
"While the Group is focused on organic growth, we are always assessing strategic acquisitions that will complement our business model and expand our offering," says McArthur. "We can't comment any further than that."