RegTech Insight Awards - USA 2021 Winners
16th November 2022
#RTIAwards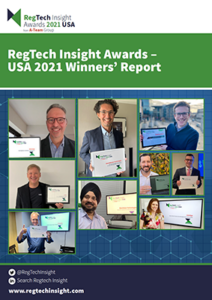 Congratulations to the winners of A-Team Group's RegTech Insight Awards USA 2021.
Although we are still unable to hold our usual lively reception to celebrate our winners, their achievements are no less significant for that, and we extend our congratulations to all those with best-in-class RegTech services and solutions.
The annual RegTech Insight Awards – USA recognise both established solution providers and innovative newcomers, seeking to herald and highlight RegTech solutions that throughout the year have successfully improved firms' ability to effectively respond to the evolving and ever more complex regulatory requirements across the global financial services industry.
The awards were overseen by our independent Advisory Board, which helped shape the categories and review the nominations alongside A-Team Group's editorial team. Jointly they considered the depth of involvement in capital markets, relevance of a solution or service to a selected award category, and the potential interest of a solution or service to our RegTech Insight community.
Thank you to our RegTech Insight community for taking the time to vote for your preferred RegTech solutions and services providers – your opinions are critical to the success of our awards.
Finally, our compliments to all our winners, who should be deservedly proud of their achievement in such a closely fought and highly competitive contest.
Take a look at all of the deserving winners here.
If you are a solution provider and you would like to be alerted for when the next awards are open, click here.
A selection of videos from some of our happy winners.
To find out who else has won in our 29 categories,

download the report

.
Best Data Management Solution for Buy-Side Regulatory Compliance

About SmartStream Technologies
SmartStream is a recognised leader in financial transaction management solutions that enables firms to improve operational control, reduce costs, build new revenue streams, mitigate risk and comply accurately with regulations.
By helping its customers through their transformative digital strategies, SmartStream provides a range of solutions for the transaction lifecycle with artificial intelligence and machine learning technologies embedded – which can also be deployed in the cloud or as managed services.
Best Regulatory Consultancy - North America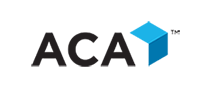 About ACA Group
ACA Group is the leading governance, risk, and compliance (GRC) advisor in financial services empowering clients to reimagine GRC and protect and grow their business. ACA's innovative approach integrates consulting, managed services, and our ComplianceAlpha® technology platform with the specialized expertise of former regulators and practitioners and a deep understanding of the global regulatory landscape.
Datactics - Best Data Management Solution for Sell-Side Regulatory Compliance

About Datactics
Datactics specialises in self-service data quality and matching software designed for non-technical business users in financial services firms. The platform helps to eliminate roadblocks common in data management where firms are typically heavily reliant on IT to interpret and hard-code rules into core systems. Solutions ensure compliance with data-driven financial regulations; deliver a true "single customer view"; and increase the accuracy, and reduce the cost, of AML & KYC functions.
n-Tier - Best Reporting Solution for Consolidated Audit Trail (CAT)

About n-Tier
n-Tier is an innovative technology company that couples deep industry expertise with a unique software platform to help institutions minimize the risks and costs associated with regulatory reporting. n-Tier's clients range from global leaders to small and mid-size companies in various industries including finance, healthcare and insurance. Our platform is highly configurable, has low IT impact and can be installed locally or used as part of our cloud offering.